You are legally entitled to choose any bodyshop to repair your vehicle during an insurance claim repair.
All you need to do is nominate us when you call the claims line of your insurance company. 
It is your choice where you have your car repaired, not your insurers. This is your legal right and you cannot be refused under any circumstances. 
At Finlay's Garage we undertake a range of services from dents to major bodywork repairs. 
We can fix small scratches and dents and replace body panels to make your car look like new.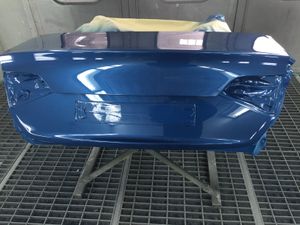 We are also fully equipped to undertake all vehicle paintwork. So if your car is in need of a new coat of paint, you want a change of colour, or even need restoration work on a vintage car we can provide an expert service.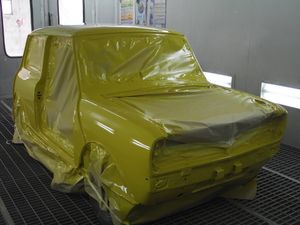 Insurance Repairs
We understand that having an accident is a very stressful time and that is why at Finlay's Garage we will try to make the process a stress free as possible. 
Your insurance company may want to send you to their approved repairer. What they don't advise is, it is entirely your choice by law to choose your preferred bodyshop. This choice does not effect your rights to claim. 
IMPORTANT
: Before you call your insurer, call Finlays Garage
Accident Damage Advice
If you are unfortunate enough to have an accident and the accident is not your fault, please take note of the following!  
Always Remember... 
IT'S YOUR VEHICLE AND IT'S YOUR CHOICE!!
Some Insurance Companies imply that you do not have a choice where your vehicle is to be repaired – You Do. 
You can choose whichever Vehicle Body Repairer you like and the insurer is obliged meet all reasonable costs of the repairs.
We will carry out an estimate of the damage sustained.  
•If the vehicle is not drivable, we will arrange for you to receive a replacement vehicle (Or if you are a commercial van driver we can also provide a light commercial vehicle).  
•If the damaged vehicle is not drivable we can also arrange for it's recovery to our purpose built Body Repair Unit.  
•We will send the repair estimate to your Insurance Company and then telephone them to make sure they are in receipt of it and arrange an inspection date at our premises as soon as possible.  
•We will monitor the claim situation and keep you informed at all times.  
•When the insurance engineer has inspected your vehicle and agreed figures, we will commence the repair work without further delay.